Benefits when you root your Samsung galaxy s10 phone
Currently, rooting is no stranger to Android users. Rooting Android phones has become a popular demand, in which the number of users who need to root the Samsung Galaxy S10 phones is also not less. Here are some reasons and benefits when rooting Samsung Galaxy S10.
Install And Use New Applications
The Android operating system will restrict some applications on your device. Rooting allows you to install and use new applications to give you a new experience on your phone.
Increase Storage Capacity
When you want to download and use many new applications at the same time but the storage space on your device does not allow, the root will help you solve this problem. Root Samsung S10 helps you find and delete unnecessary applications on your phone, expanding the storage space on your phone.
Block Ads
Every day you have to deal with having to see interrupted ads when you are playing games or watching movies, this can be annoying and sometimes mistakenly associate ads with malicious content. When you root, you can completely block ads on all applications. You can install ad-blocking applications like AdFree, AdBlock Plus, and AdAware instead of manually blocking.
Root Samsung Galaxy S10
Things to do before rooting Samsung Galaxy S10:
You need to back up all data on your device before proceeding to Root.
Unlock bootloader and OEM from Developer Options.
Make sure your phone has 50% or more battery.
Make sure the USB connection is from the phone to your computer
Start downloading the files:
Magisk Manager APK
Magisk Manager APK
Proceed to extract the firmware file you have just downloaded and copied the AP file to your device.
Install Magisk Manager APK: Install > Install > Select and Patch a File.
Select the AP file you copied to your device. Magisk Manager edits the firmware file and it will be saved in the Downloads folder on your internal storage as magisk_patched.tar.
Copy the file magisk_patched.tar to your PC
1. Start restarting the Samsung Galaxy S10 device. Then, press and hold the Bixby button + Volume down + Power key at the same time to enter Download mode.
Connect your device to PC via USB to boot into download mode.
2. Launch the Odin application on your computer. If your device is detected by this application (Odin), it will show you a read – more notification!
3. However, if the device is not correctly connected to the PC, you won't see this message. So, you have to check the USB cable if it is good and reconnect the device.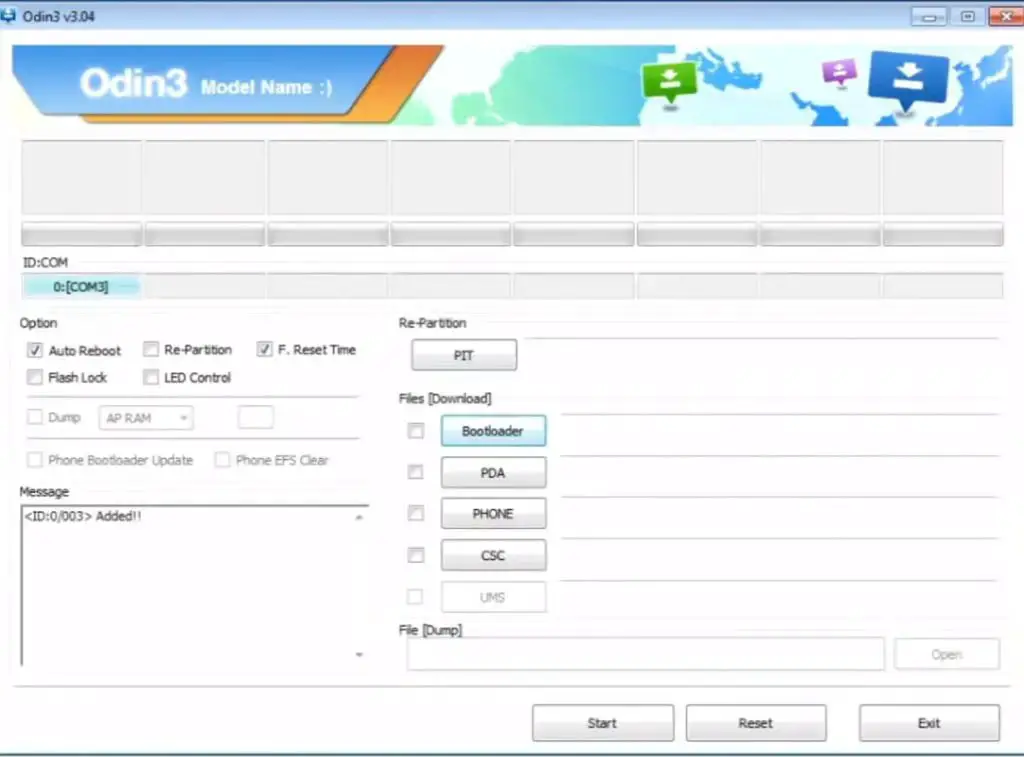 4. Click the AP button and select the edit file. Magisk will then be flashed to your device.
A few more steps are needed after Magisk has been flashed on your phone:
Exit download mode and press Power + Bixby + Volume Up keys to boot into the recovery partition.
Use the volume buttons to select Wipe data/factory reset then use the Power button to select in the recovery menu.
Select Reboot system now and press Power + Bixby + Increase volume immediately.
Then release all buttons after you see the boot screen. Your device will then restart automatically.
Then complete the initial setup and make sure the device is connected to the internet during the process.
Launch the Magisk Manager application and it will make some additional initial settings.